Ruth M. Miller - Local Charleston Historian
Available as:
Private Tour Guide - Group and Banquet Speaker - Author
Consultant for all things Charleston & the Lowcountry
Ruth, a graduate of Duke University, has lived all over America and traveled much of the world. She enjoys tying local history into the American story and worldwide events. Her specialty is local religious history, including extensive knowledge of the history and origins of local congregations, their churches, synagogues and 18th century graveyards. Ruth enjoys digging into the past and sharing her discoveries.
Local historian and licensed Charleston tour guide since 1979 - cofounder of Charleston's first daily walking tour

Instructor for Road Scholar (formerly Elderhostel) - College of Charleston & Center for Educational Adventure

Facilitator "Charleston History and Inspiration", Trident Technical College

Author/illustrator of Charleston Charlie - A Family Activity Book for Kids of All Ages

Co-author of A Witness to History: Charleston's Old Exchange and Provost Dungeon (History Press)

Co-author of The Angel Oak Story(Tradd Street Press)

Co-author of Touring the Tombstones, a series of guide books to Charleston's 18th century graveyards
Former College of Charleston Continuing Education Instructor
Former High School Social Studies Teacher
Bachelor of Arts, Duke University - Phi Beta Kappa, magna cum laude
Memberships include:
South Carolina Historical Society, Preservation Society, Association of Gravestone Studies, Mensa, National Trust, Friends of the Old Exchange, Avery Institute for African American History, Charleston Library Society
.
Read:
"A Short History of Charleston"
by Ruth M. Miller
"The Old Dog"
by Ruth M. Miller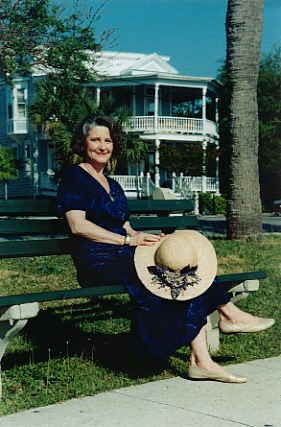 Touring the Tombstones-
Charleston Cemetery Tours
Purchase
self guided tour booklets for many of Charleston's historic cemeteries as well as all other books written by Ruth Miller